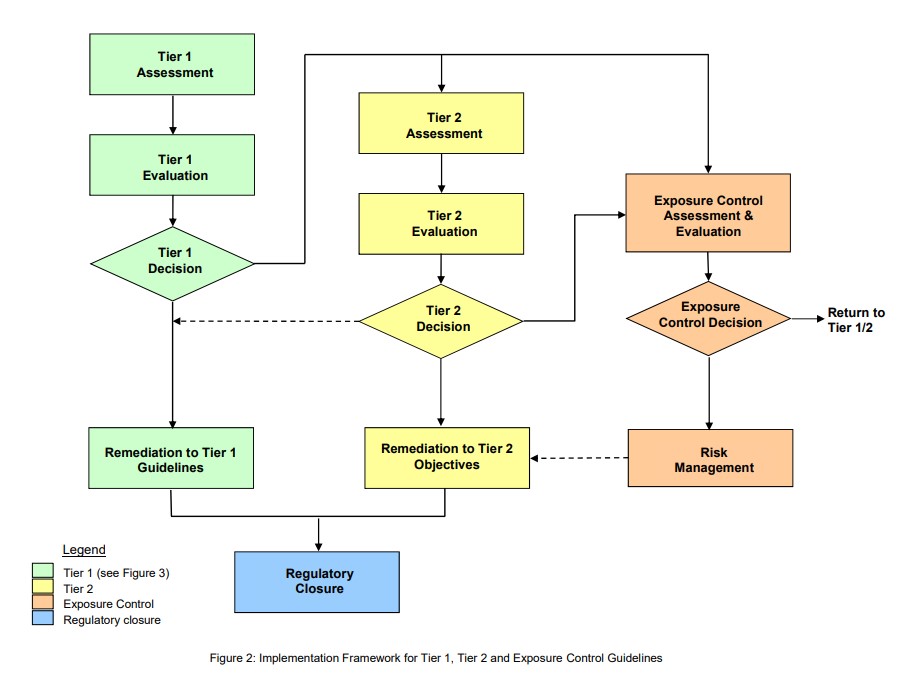 Alberta Environment and Protected Areas uses a 2-tier approach to address contaminated site remediation.
Tier 1 offers generic guidelines for a range of sites within a given land use.
Tier 2 explains how to modify Tier 1 guidelines for specific sites.
The 2022 editions of the Alberta Tier 1 and Tier 2 guidelines will come into effect on January 1, 2023.