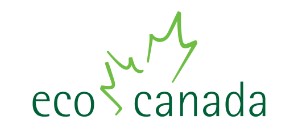 Nature-Based Climate Solutions Program provides training and funding for workers leaving the natural resource sector and helps them move into nature-based climate solutions employment such as coastal restoration, forestry, and mining roles that relate to climate adaptation, watershed restoration, drought resiliency, and more.
Apply as a Participant here.
Apply as an Employer here.
This integrated program has the following benefits:
Free access to ECO Canada 7-week course (valued at $2,500)
$1,000 honorarium upon training completion
On the job mentorship
$ 4,500 wage subsidy for a 3-month placement with a nature-based climate solutions employer
Access to 1-week nature-based climate solutions training program focused on in-demand skills and technical knowledge
Note: To qualify for funding, both work placements and training must be preapproved by ECO Canada and underway by July 1, 2023.
This program is open to those working in British Columbia, Alberta, Saskatchewan, Manitoba, Yukon and The Northwest Territories.