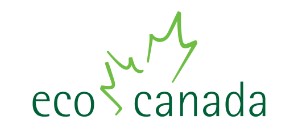 ECO Canada is leading a project on behalf of the Future Skills Centre to support the rapid upskilling and training of employees from the natural resource sectors in western Canada, including oil and gas, forestry, and mining, to transition to natural infrastructure projects by building on their existing transferable skills. The growing focus on natural infrastructure projects is creating a win-win situation by restoring impacted ecosystems and creating employment opportunities while helping to reduce greenhouse gas emissions and support more resilient communities in the face of natural disasters and climate change.
The labour market research for the project is being led by The Delphi Group and includes demand-side analysis related to the key occupations, skills, and emerging trends and technologies required for climate resilience and natural infrastructure projects in western Canada.
We are reaching out to key stakeholders to inform this research effort, and we appreciate you taking the time to complete this survey.
This survey should take you approximately 15 - 20 minutes to complete  and will remain open until May 22nd, 2023. The survey is voluntary, and we greatly appreciate your time and honest, candid feedback.
Take the survey here.