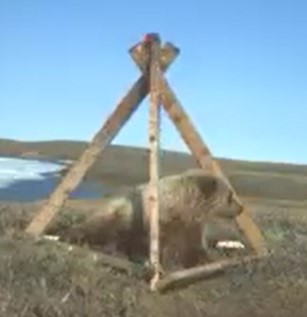 Biodiversity monitoring partners across the NWT are getting a closer look at wildlife as the Government of the Northwest Territories' Biodiversity Monitoring Program expands.
Remote cameras and audio recorders are now being used in protected areas in the NWT – bringing more monitoring into hard-to-reach areas.
Indigenous governments, Indigenous organizations, and guardianship programs are playing a critical role in the execution, and have been involved in every step of the planning process for this expanded initiative.
Currently, efforts are focused within protected areas — Ts'udé Nilįné Tuyeta, Edéhzhíe Dehcho, Dınàgà Wek'èhodì and Thaidene Nëné — where the landscape is managed to protect biodiversity.There is also potential for this program to be expanded across the NWT.