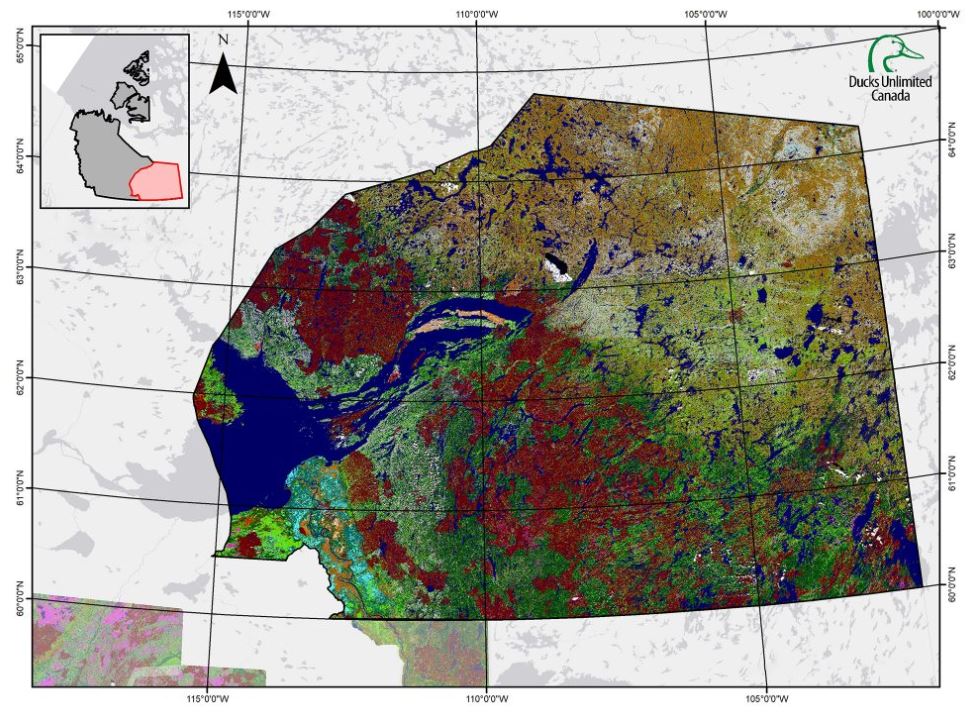 A small idea, beginning with discussions and collaboration with First Nation and Metis community leaders, has become Ducks Unlimited Canada's largest ever wetland mapping project. The Akaitcho region, located on the eastern half of Great Slave Lake and extending beyond the Nunavut border, is home to four Dene First Nations communities as well as numerous wildlife that share the land including the threatened woodland caribou. 

This mapping project covered 77 million acres where wetlands were mapped using satellite-generated images, reconnaissance flights with Dene technicians, traditional knowledge of the landscape, and cutting-edge mapping software. The product was developed in accordance with DUC's Enhanced Wetland Classification System's 19 minor classes.   

The final mapping product was presented to the Dene Communities at the Akaitcho General meeting in July and will be used by the Akaitcho First Nations make decisions around how to manage their territory for protected areas initiatives, recreation, land use planning, and sustainable land use for industry.