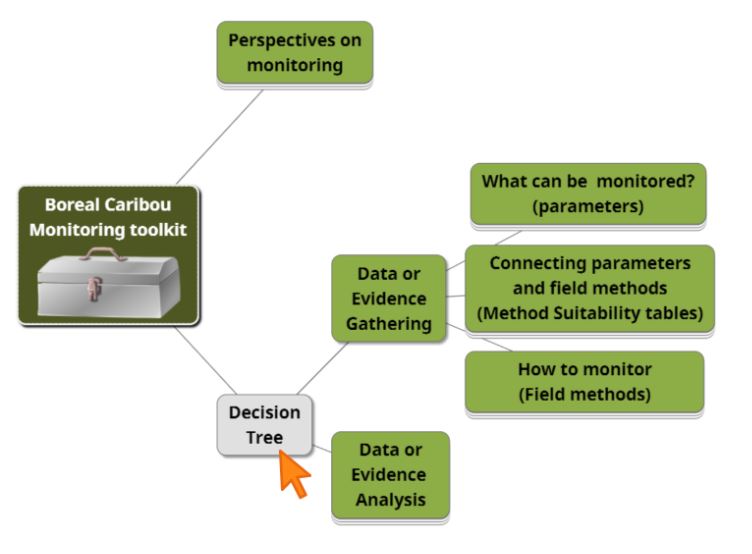 The Decision Tree of the Boreal Caribou Monitoring Toolkit  is intended to help users discuss and potentially select the boreal caribou monitoring methods that are most suitable for their project or program. By applying the selection criteria in the Decision Tree, the user can consider the relative advantages of various methods to their specific monitoring goals.
It is important to note that the Decision Tree is not meant to be a prescriptive tool, rather, is intended to be used in combination with the other tools in the toolkit. 
October 2021 note: Stay tuned! The Decision Tree is currently under development and is expected to be uploaded in the winter of 2022.