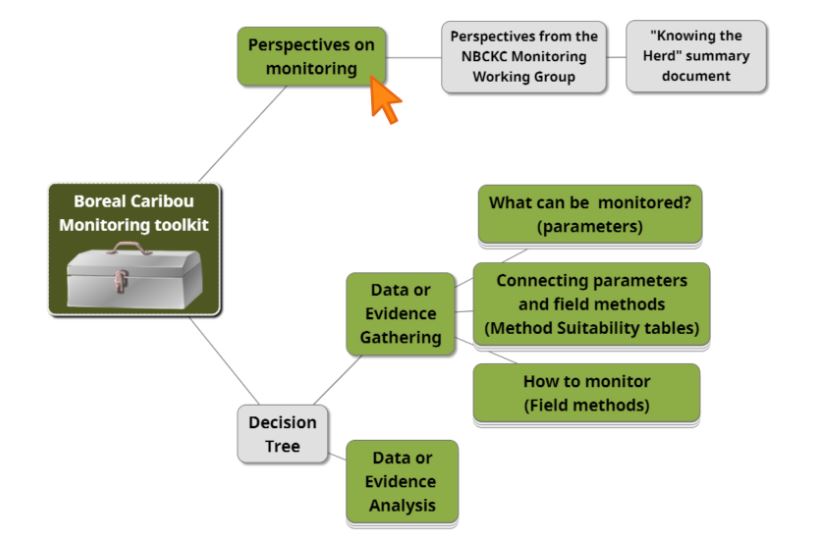 The Perspectives on Monitoring section of the Boreal Caribou Monitoring Toolkit documents the diverse perspectives on boreal caribou monitoring from across Canada. 
Immediately following its establishment in 2018, the first project of the Monitoring Working Group was to conduct interviews with experts and knowledge holders from across Canada, to investigate the diversity of monitoring priorities and constraints across the boreal range, to document the variability in methods used, and to capture the perspectives and concerns expressed by individuals and organizations. The information arising from these interviews was then used to produce the following report: Boreal Caribou Monitoring in Canada Part I: Perspectives from the NBCKC Monitoring Working Group.
Following the release of this report, a summary document, "Knowing the Herd": Summary of 'Boreal Caribou Monitoring in Canada Part I', was produced as a collaborative effort between Nature United and the National Boreal Caribou Knowledge Consortium.